Salisbury University

A Maryland University of National Distinction

Part of the University System of Maryland, Salisbury University offers an authentic American experience and a diverse, student-centered campus known for its small-school feel.
Fast Facts
Founded: 1925
Location: Maryland
Enrollment: Some 8,600 students from 33 states and 69 countries enjoy support from outstanding faculty mentors and friendly, helpful staff.
Admissions
Requirements: To be considered for admission to SU, students must submit:

An application for admission and a $50 fee (in U.S. dollars);
Official transcripts with comparable GPA and credits listed;
Proof of English proficiency; and
A Confidential Declaration of Finances form with supporting documentation.
For more information about these items, visit www.salisbury.edu/intled/ISS/admissions/.
Deadlines: SU offers fall and spring semesters, as well as a winter term and two summer terms. The international student application process requires additional time to complete, so all forms and documents should be received in the Admissions Office by March 1 for the fall semester (starts late August) and October 1 for the spring semester (starts end of January). International students may continue to be admitted as long as class space is available.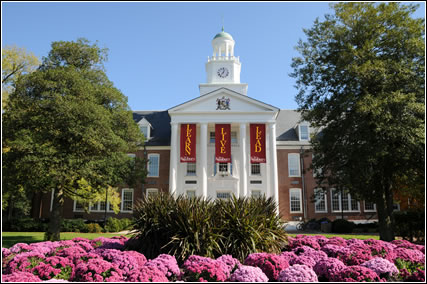 Academics
National Recognition: SU consistently ranks among the nation's best in The Princeton Review college guidebook, U.S. News & World Report and Kiplinger's Personal Finance magazine.
Innovative Facilities: The campus has opened over $165 million in new, cutting-edge facilities in recent years including a medical simulation center and the Teacher Education and Technology Center, lauded as a showcase facility for education in the mid-Atlantic region. Sea Gull Square, a residence hall and retail complex, opened the same year as Perdue Hall, a state-of-the-art home for the Perdue School of Business. Multimillion-dollar renovations for older residence halls are ongoing and planning is underway for new Academic Commons.
Academic Excellence: Known for excellence in undergraduate teaching and learning, SU offers a creative curriculum emphasizing undergraduate research, study abroad, professional internships and civic engagement. With 59 graduate and undergraduate programs, SU has majors in science, technology, engineering and mathematics (STEM) fields and is home to the AACSB internationally accredited Perdue School of Business.
Programs Offered: Bachelor of Arts degrees are awarded in art, communication arts, conflict analysis and dispute resolution, economics, English, English for speakers of other languages, environmental studies, fine arts, French, history, interdisciplinary studies, international studies, music, philosophy, political science, psychology, sociology, Spanish, social work, and theater. Bachelor of Science degrees are awarded in accounting, athletic training, biology, business administration, chemistry, clinical laboratory science/medical technology, computer science, early childhood education, earth science, elementary education, exercise science, finance, geography and geosciences, health education, interdisciplinary studies, management, management information systems, marketing, mathematics, nursing, physical education, physics, and respiratory therapy. Also offered are the Bachelor of Arts in Social, the Bachelor of Science in Nursing, and the Bachelor of Fine Arts. In addition, SU offers fourteen graduate programs and a Doctorate of Nursing Practice.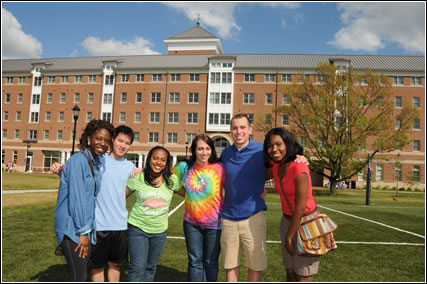 Information for International Students
English Language Institute: Offering comprehensive programs for non-native speakers, the ELI provides language instruction on all levels, preparation for international students to seek entrance to an American university and bridge academic support for students to fully enroll in an SU degree program. The ELI facilitates its participants' successful cultural adjustment to the classroom, as well as to the general environment of an American college. SU has a strong institutional commitment to inclusiveness, excellence and diversity. Program features include small class sizes, classes for all levels of English proficiency, experienced instructors, American culture immersion and extracurricular activities and trips.
Housing: On-campus housing is provided on a space-available basis to students who are pursuing an undergraduate degree at SU and who are registering for 12 semester hours or more.
Expenses
For the 2013-14 academic year, tuition for out-of-state undergraduates is $16,474. Room and board varies, depending on the residence hall and meal plan. Books, transportation and personal expenses may be estimated at $8,000 per year.
Location & Attractions
Located in a small city on Maryland's scenic Eastern Shore, SU is just 30 minutes from Atlantic beaches and 20 minutes from the Chesapeake Bay. Major U.S. cities including Washington, D.C., Baltimore and Philadelphia are only 2.5 hours away.
Local points of interest include the Ward Museum of Wildfowl Art, the Salisbury Zoo, the Centre at Salisbury shopping mall, the Delmarva Shorebirds minor league baseball team, Blackwater National Wildlife Refuge and Assateague Island National Seashore. SU is an active part of the local community with students and faculty dedicated to strengthening ties with neighbors through volunteer service and civic engagement.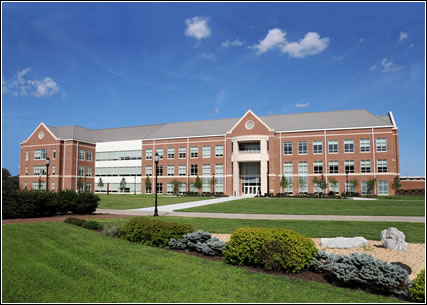 ---