Wentworth Institute of Technology

in Boston, Massachusetts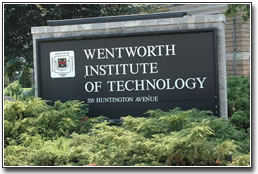 Founded in 1904, Wentworth Institute of Technology is an independent, co-educational, nationally-ranked institution offering career-focused education through 16 bachelor's degree programs in areas such as architecture, computer science, construction management, design, engineering, engineering technology, and management.
Wentworth's unique three-part experiential learning model combines class work, laboratory/studio work, and cooperative education to provide international students with the hands-on approach to learning.
Additionally, Wentworth is a member of the Colleges of the Fenway Consortium, one of Boston's largest academic collaborations.
Wentworth offers one of the largest and most comprehensive cooperative education programs of its kind in the United States. This program, which has been active for over 30 years, provides Wentworth graduates the ability to gain the professional work experience needed to succeed in their field.
At Wentworth, international students get the best of both worlds: small college comforts and big city excitement. You'll find a tree-lined quad, a food-court cafeteria, traditional and modern residence halls, recreational facilities, and more on our 35-acre campus. You'll also enjoy easy access to Boston's exciting venues and New England's scenic wonders.
Wentworth offers bachelor's degrees in 15 practical, career-oriented majors. All programs center on Wentworth's distinctive three part experiential learning model, which incorporates classes, labs and studios, and co-op.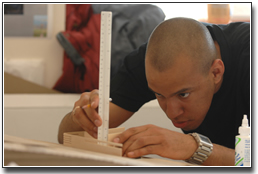 Department of Architecture
Department of Civil, Construction, and Environment
Department of Computer Science and Systems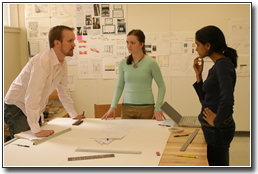 Department of Design & Facilities
Department of Electronics and Mechanical
Electrical Engineering
Mechanical Engineering
Department of Humanities, Social Sciences, and Management
International Student Housing and Location
Location and Housing for International Students
International students very quickly find themselves feeling at home on our 35-acre campus. That's because we're committed to creating a comfortable, yet vibrant living and learning community.
Wentworth has a traditional campus, surrounding a tree-lined quad, nestled in the heart of Boston. Our students enjoy Wentworth's modern residence halls, including a new, state-of-the-art co-ed hall with amenities that include cable TV, phone, and wireless internet. Student housing also includes study, computer and game rooms, plus a lounge, laundry facility and fitness center.

Co-curricular Activities
Wentworth offers many student leadership programs and activities that include over 40 clubs and organizations, as well as year-round events on-campus and in Boston. Students also make the most of our top-notch athletics programs, including 15 varsity, two club, and six intramural sports. In addition, Wentworth's Center for Community & Learning Partnerships (CLP) facilitates creative activities and programs that address community needs while simultaneously enhancing each participating Wentworth student's educational experience. The Center focuses on the student's capacities of technology, management, design, and youth/family outreach to help local non-profits and community groups with their individual challenges.
We look for international students who are qualified and motivated to succeed in technology-oriented careers in the United States . Wentworth practices rolling admissions, which means applications are reviewed as they are received. However, we recommend that you submit your application by February 15 if you will also be applying for financial aid.
At Wentworth Institute of Technology there is an option for all who wish to get involved in sports. Whether it is competing on one of our 14 varsity teams, participating in a club sport, competing in intramurals against other members of the Colleges of the Fenway, just shooting hoops, or getting in a workout during a break from classes, Wentworth's options are unlimited.
Men's Varsity Sports
Baseball, basketball, golf, ice hockey, lacrosse, rifle (co-ed), soccer, tennis, volleyball

Women's Varsity Sports
Rifle (women's and co-ed), basketball, soccer, softball, tennis, volleyball

Clubs and Club Sports
The Office of Student Leadership Programs offers many different clubs and organizations for students to choose from, including club sports such as rugby (men's and women's) and crew (men's and women's).

Co-ed Intramural Sports
Wentworth Institute of Technology has teamed up with the five other member institutions that comprise the Colleges of the Fenway to offer a year-round, comprehensive intramural program. Such offerings include flag football, basketball, indoor soccer, and softball.
With public transportation just steps away and an address in the heart of Boston, Wentworth offers all the excitement of city life. Yet, our close-knit population of 3,000 students also experiences a strong sense of community on our 35-acre campus, which surrounds a tree-lined quad and traditional buildings.
More than half our students live on-campus, in modern, co-ed residential halls that offer traditional rooms, suites and apartments. Each resident hall is staffed by a professional resident director and resident assistants. On-campus dining options are close by, and include a full-service cafeteria and a fast-food café.

---